Our Authentic anguilla limestone awards are some of our most popular. these are ael originals. completely customisable. we can make these awards match your brand or theme cleanly or extravagantly. 
Anguilla Community college 5"x7" awards
Government of anguilla: Department of education retiring educator awards 5"x7" with stand and mirrored gold finisher.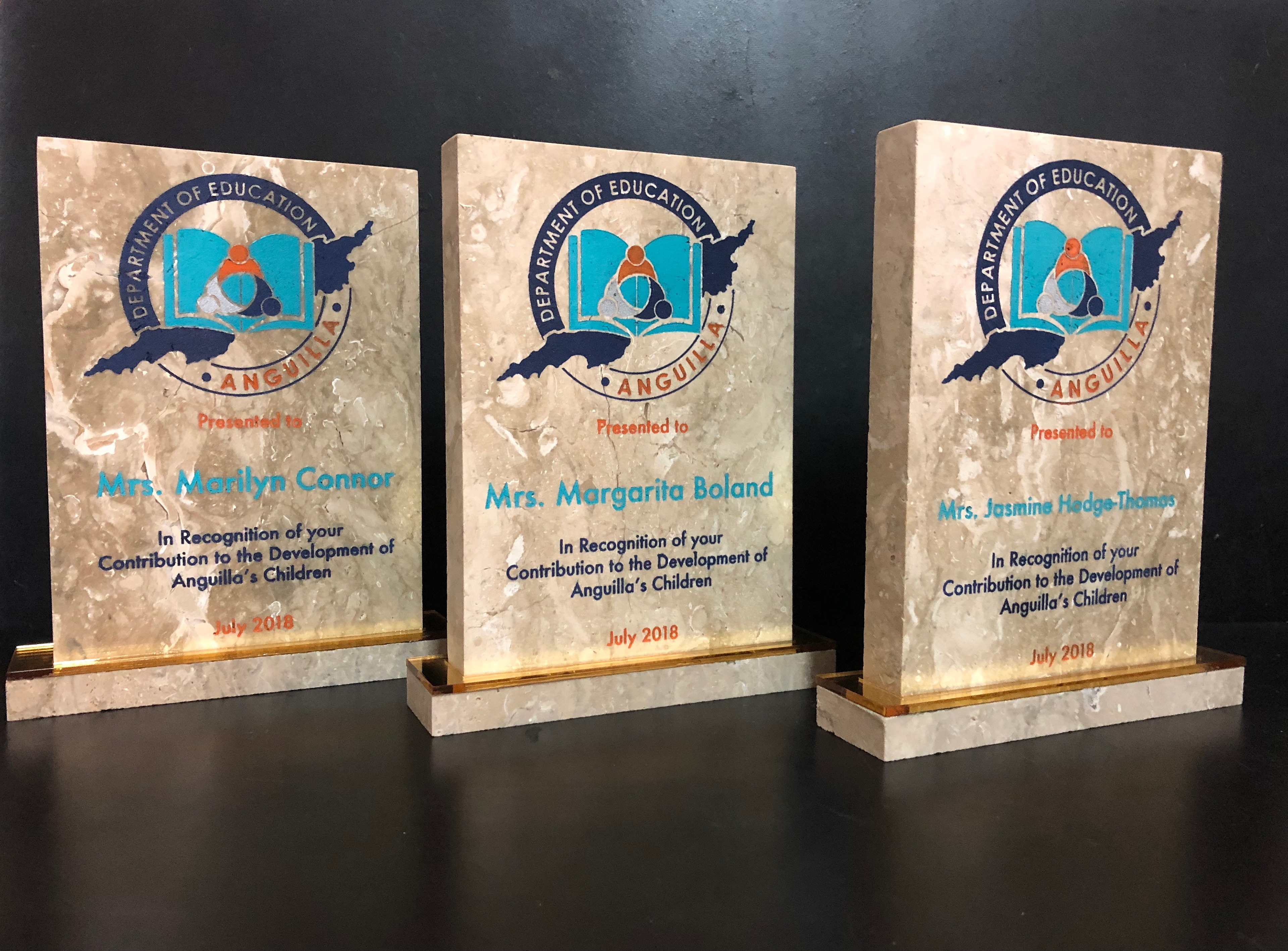 5"x7" full colour stone awards
the 2021 Albena Lake-Hodge Comprehensive school literary debating society awards. 
These introduce our AAL Towers.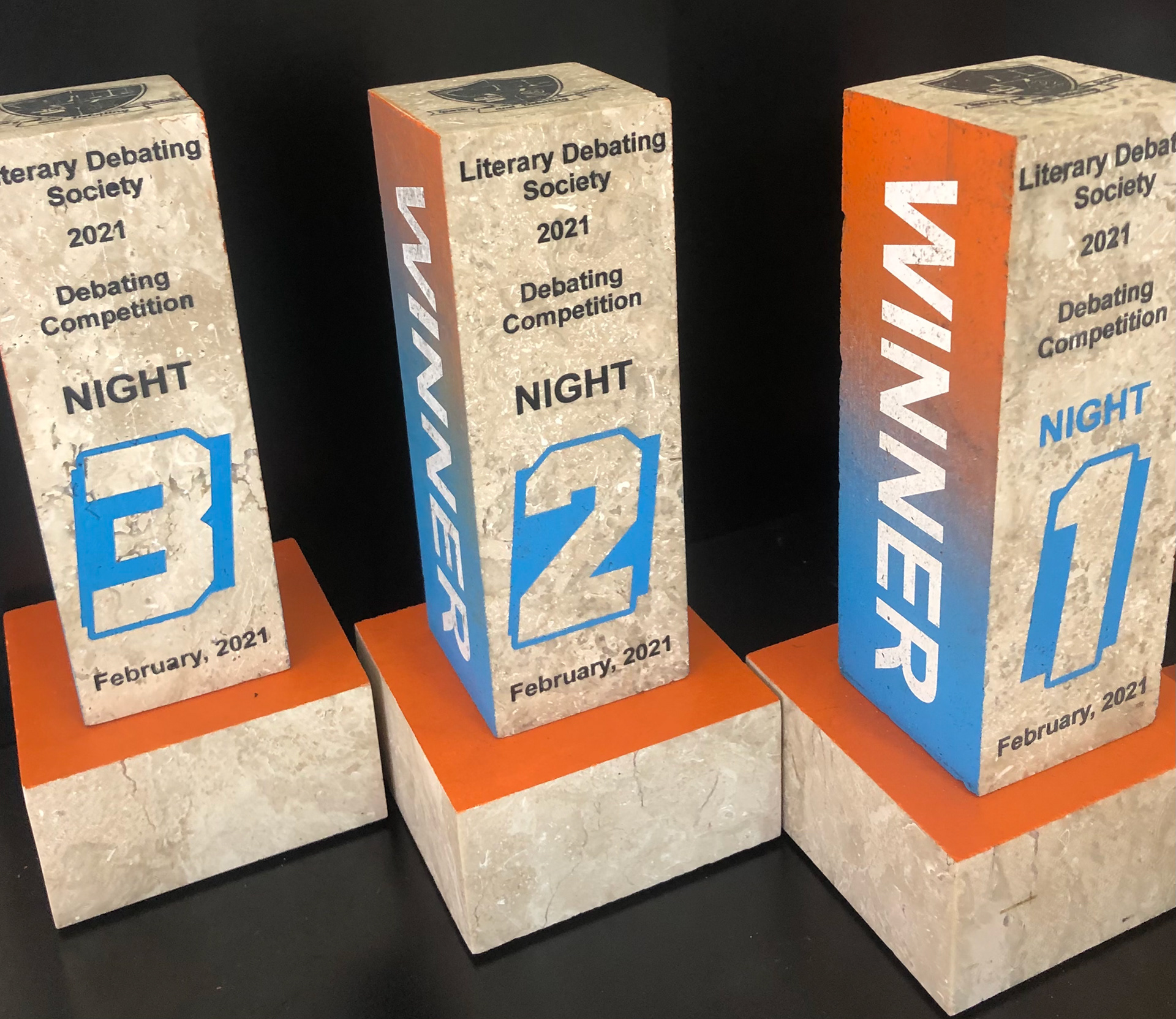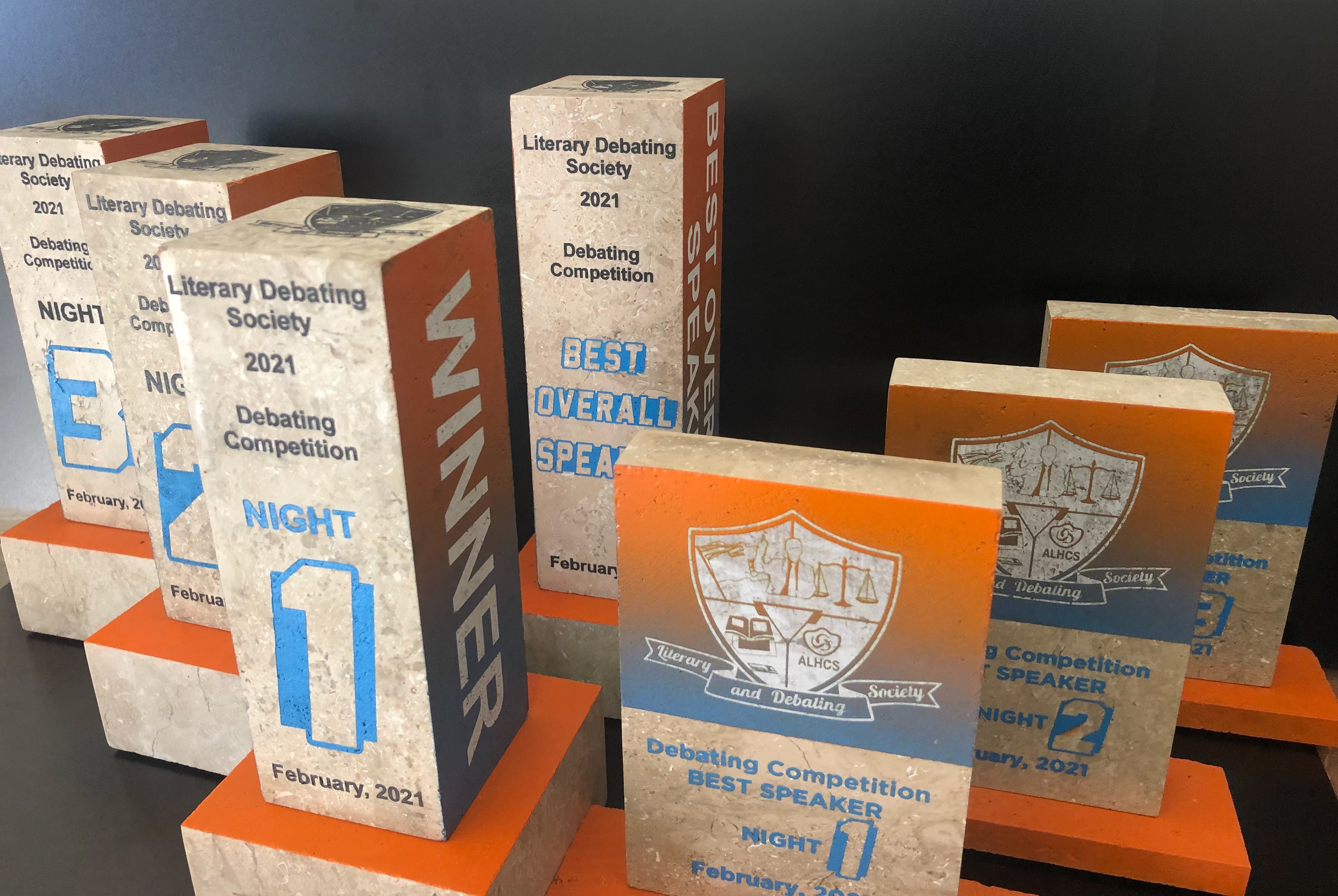 Flow Anguilla Soca Rave Awards
Digicel Staff appreciation awards