We had a great come back month this february, we have no January news as we ran into an unfortunate mechanical halt for the entire month. We spent this month getting out equipment back up and running.
Belmond Caribbean sales team awards:
We had the honour of creating these custom plaques for the belmond caribbean sales team. these plaques are made with a mahogany base, a touch of our beautiful turquoise caribbean ocean via resin and illustrations that represent the notable architecture of both belmond caribbean properties, Cap Juluca  in Anguilla and la samanna in st. martin.
Four Seasons anguilla dark wood sunscreen holders:
These mahogany sunscreen holders were custom made for the Four Seasons anguilla sunscreen and aloe vera displays. These wooden covers not only add to the aesthetic of all of the beach and pool displays across the property, but they also do well being outdoors amongst the elements.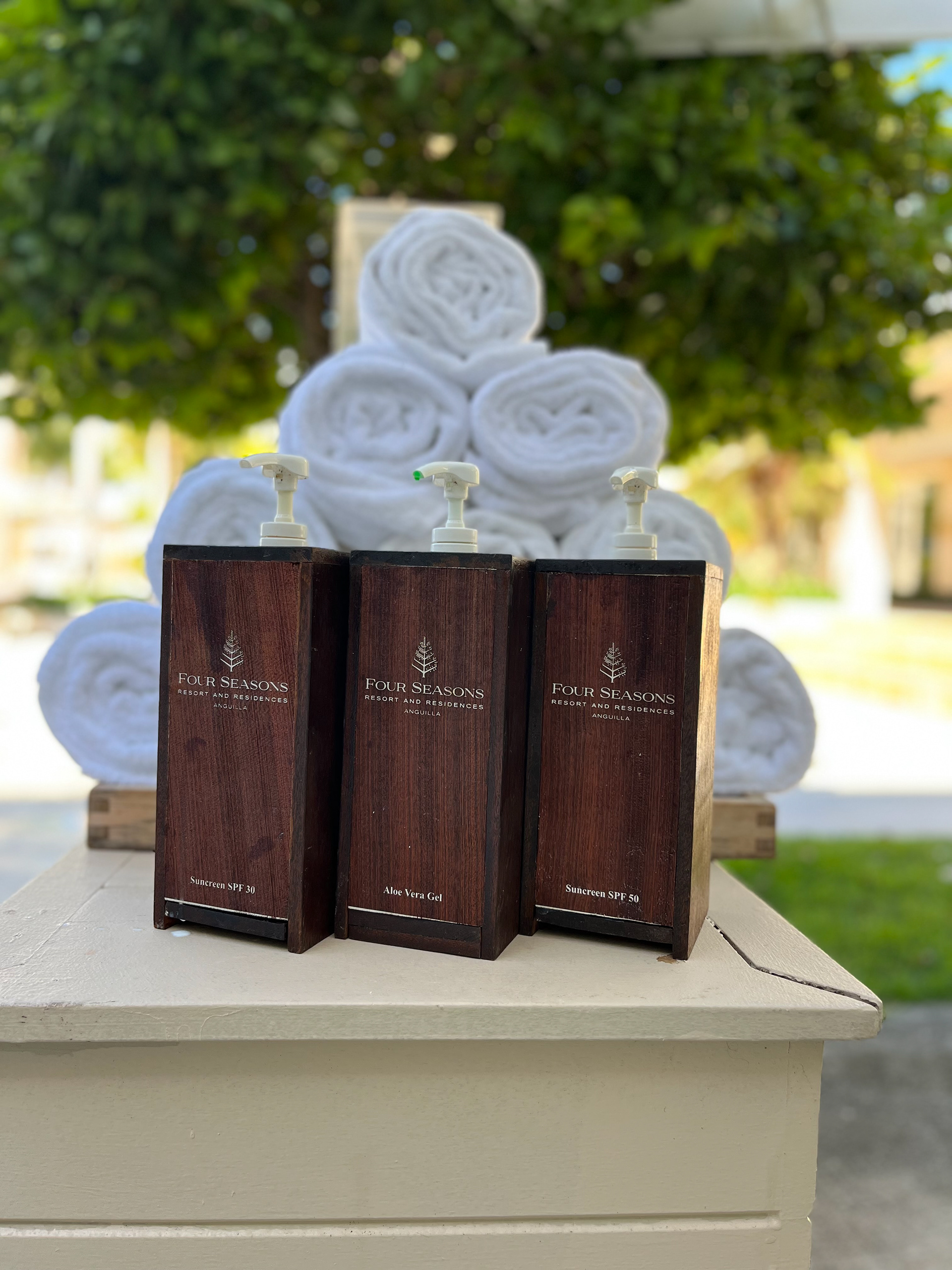 Four Seasons anguilla custom black acrylic milk table signage:
These black acrylic table signs are used by the stewarding department for easy identification of your choice of milk.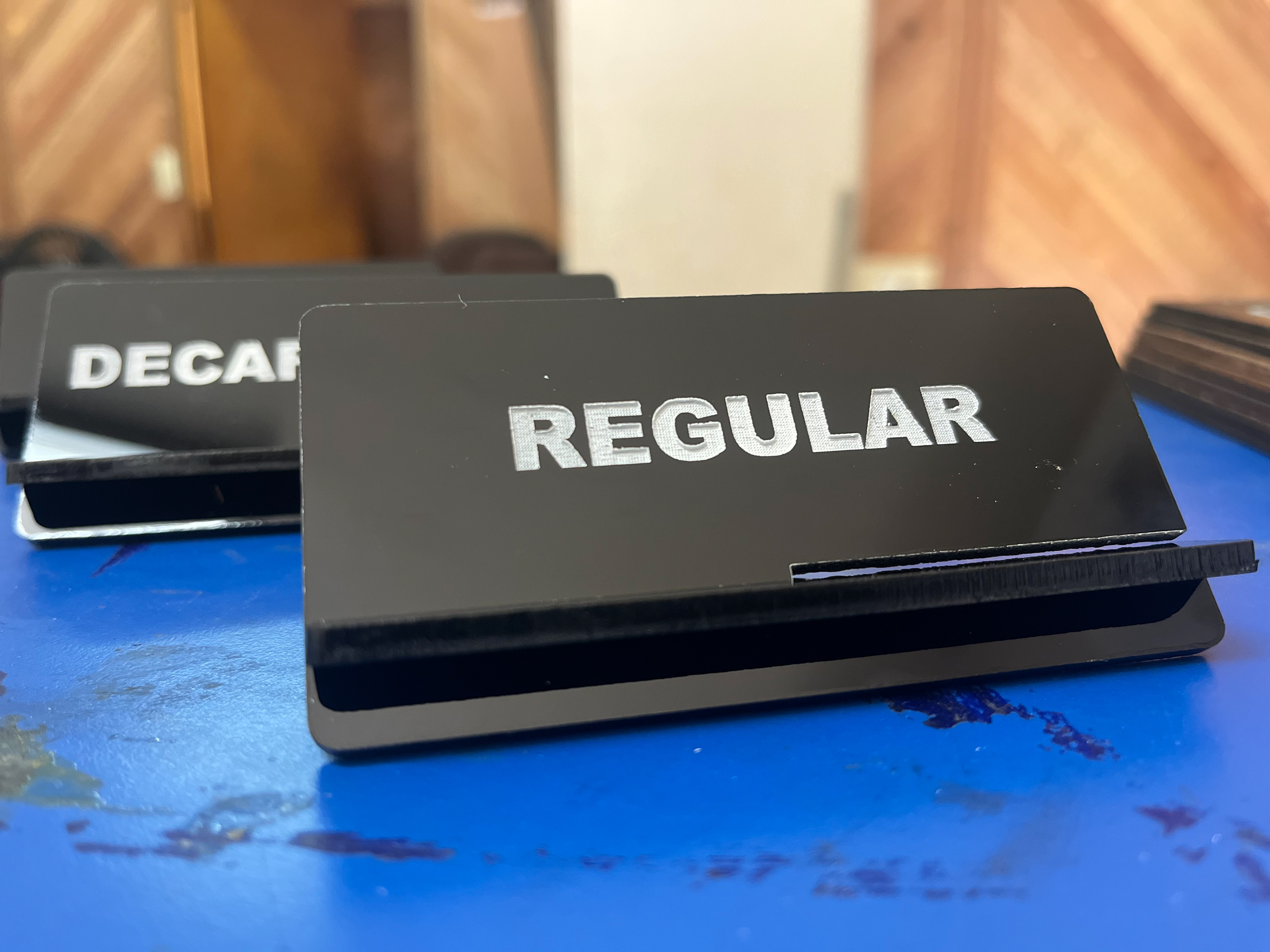 Four Seasons anguilla custom wet floor sign sample:
This custom wet floor sign sample made for the FSA property is design to fit the general aesthetic of the resort.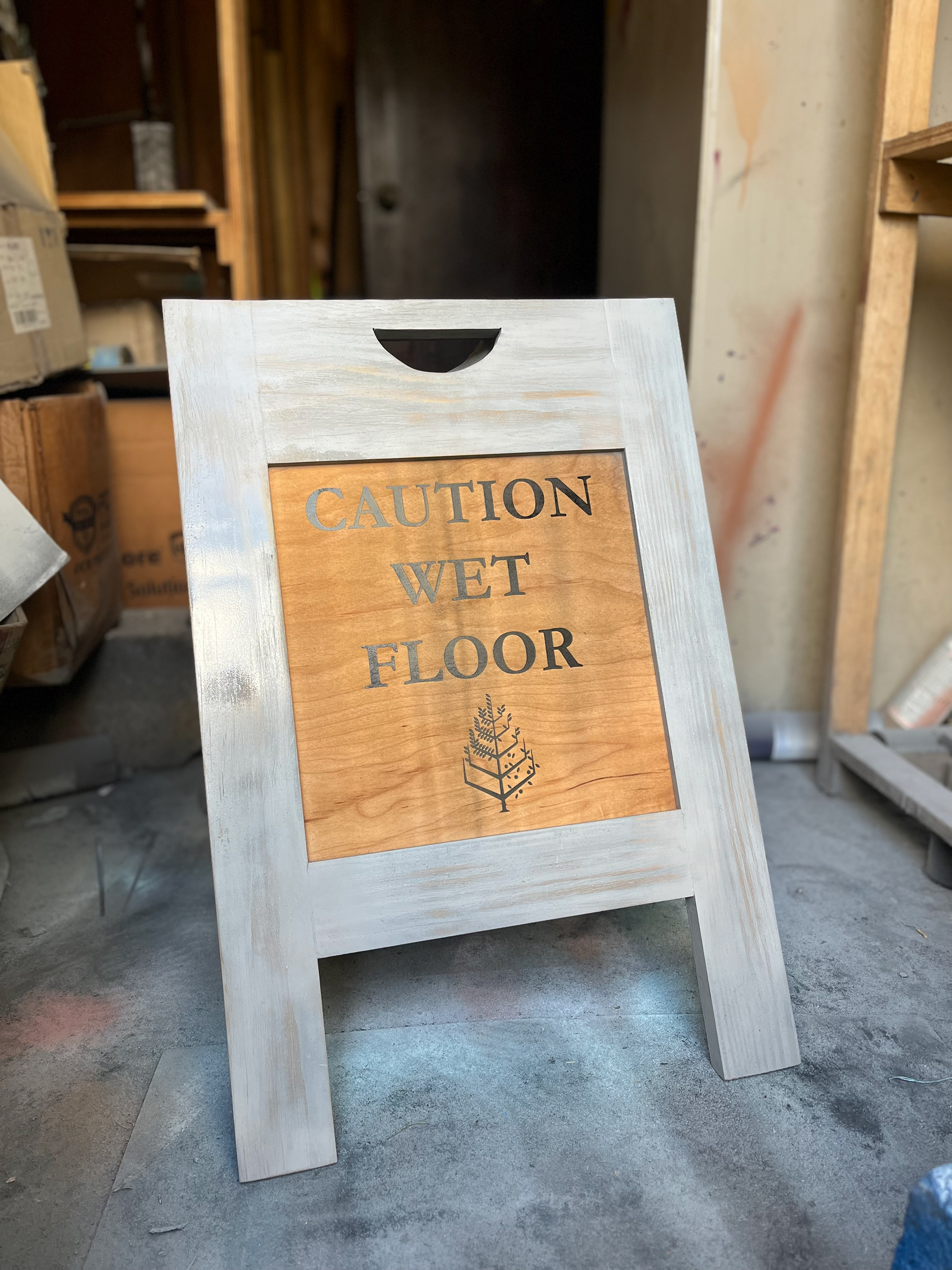 International wines and spirits team custom lanyards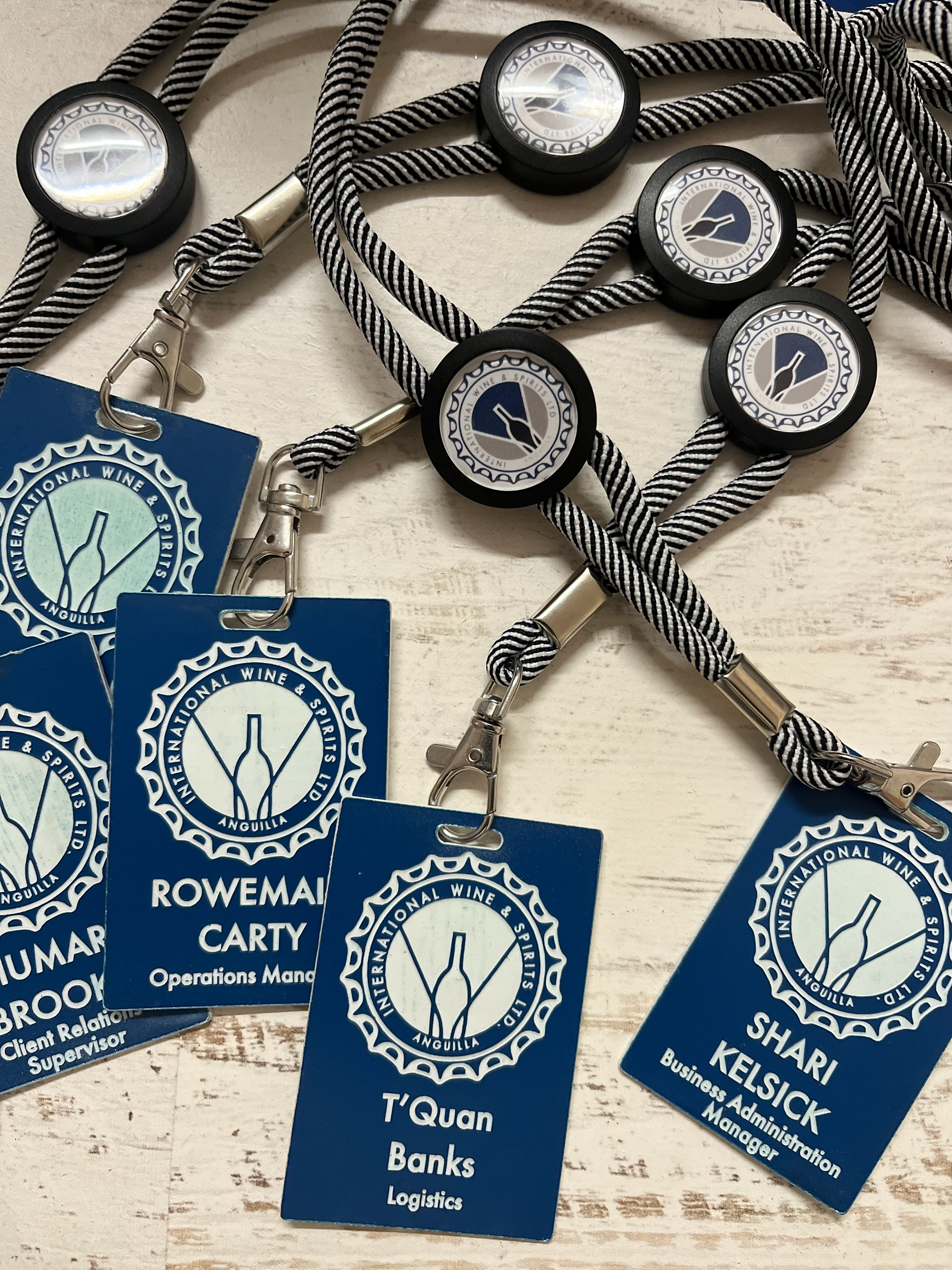 Custom thank you plaque for our colleague kisean warner as he thanks his colleagues and former employers from the restaurants nevitalia and yachtsman grill in nevis, for his time with them.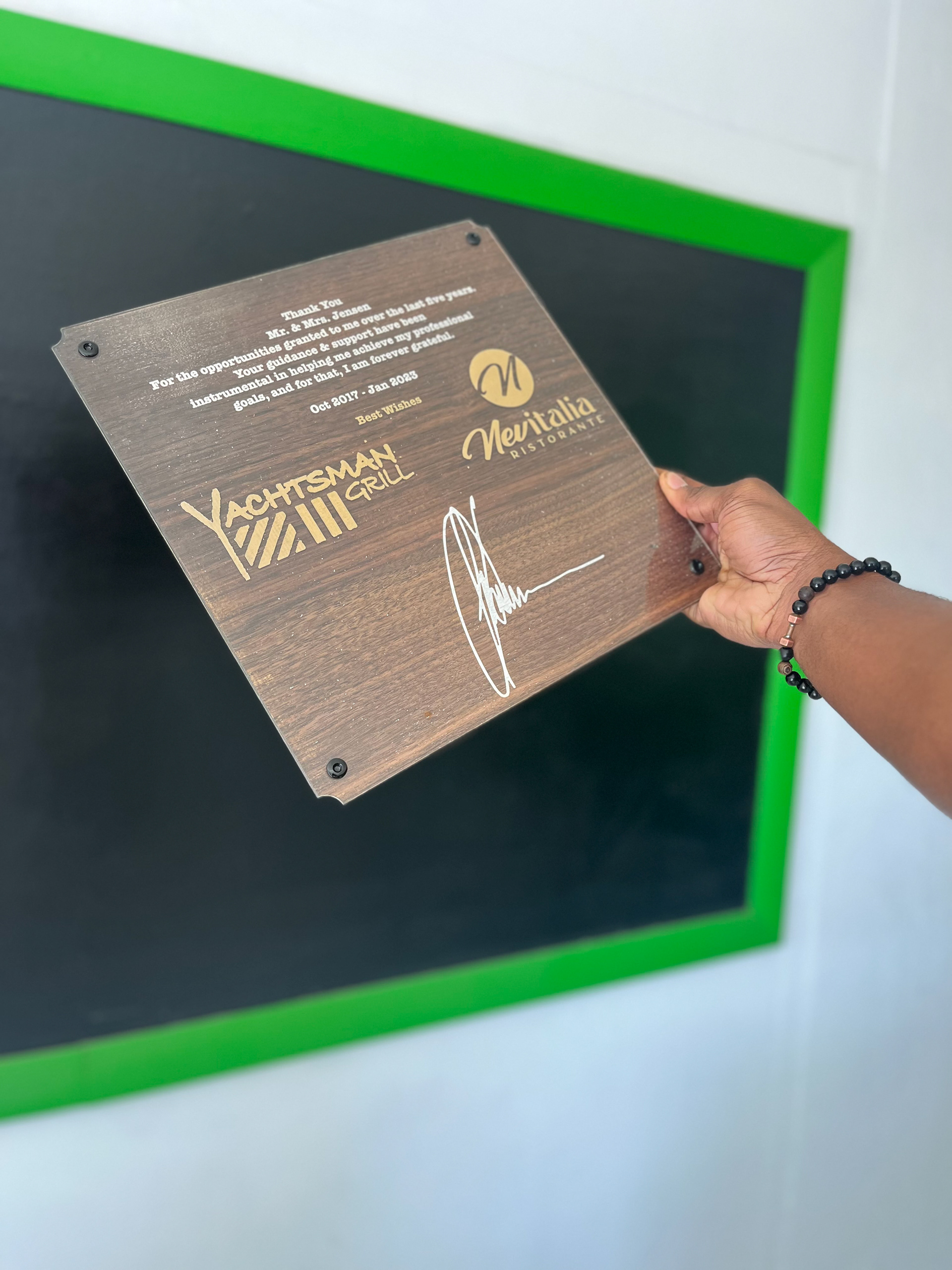 Moke anguilla clear acrylic keychains:
these durable clear acrylic keychains for moke anguilla complete the look and experience while " moking" around in anguilla. each keychain matches the colour of the corresponding moke.
Tropical distributors round cork coasters for ocean echo restaurant: