Coffee 'O Clock
is a great client. They express their vision, they are clear with what and who they want to attract and therefore they are very open to all of the suggestions my team and I make. Have a look at the work we do for this Brand Management client.
The Logo: Where is all starts.
The logo provides the most direct message of what Coffee 'O Clock is all about, coffee. With its coffee stained rim illustration and similar font, it sets the vibe for the coffee shop perfectly.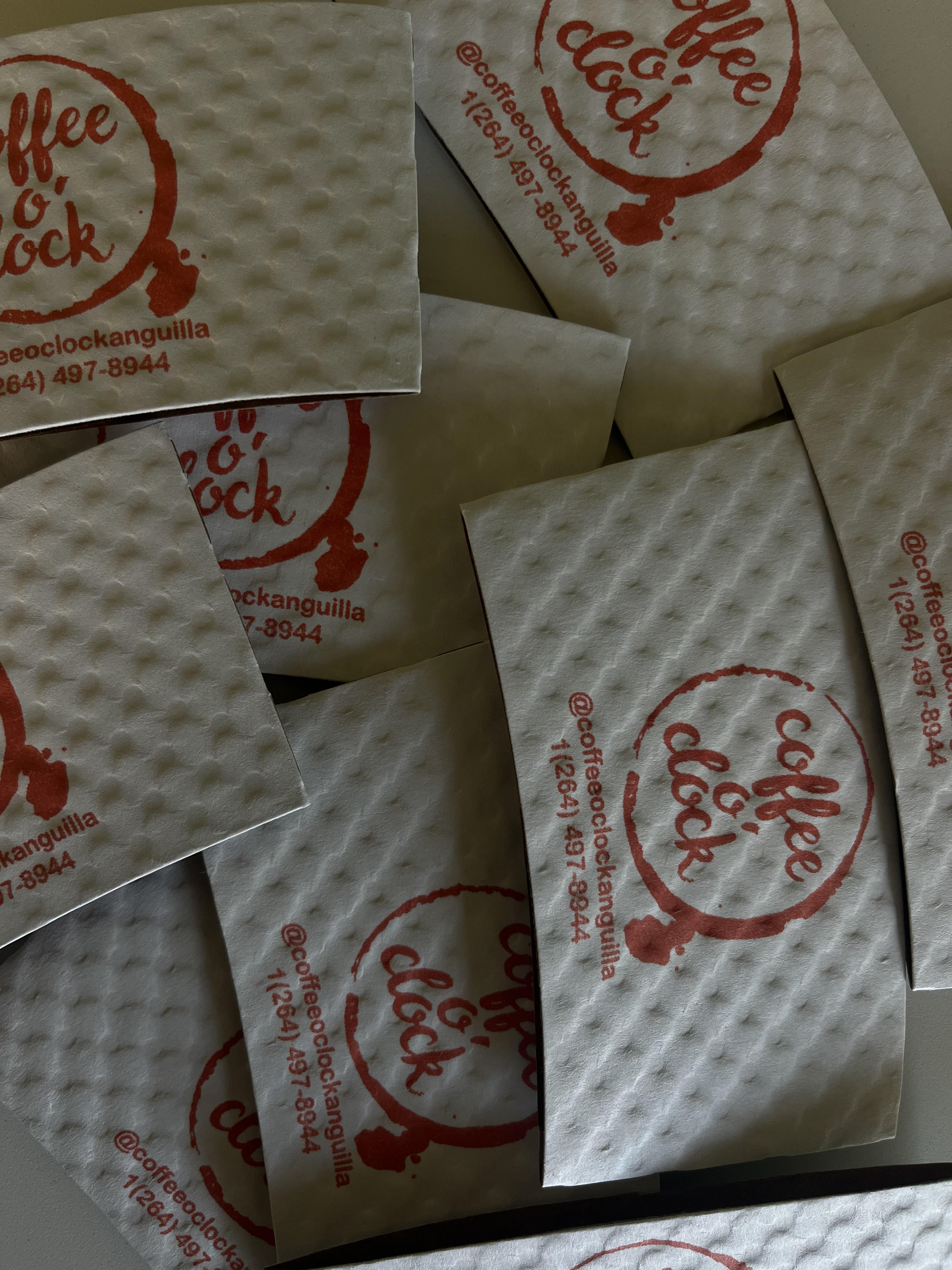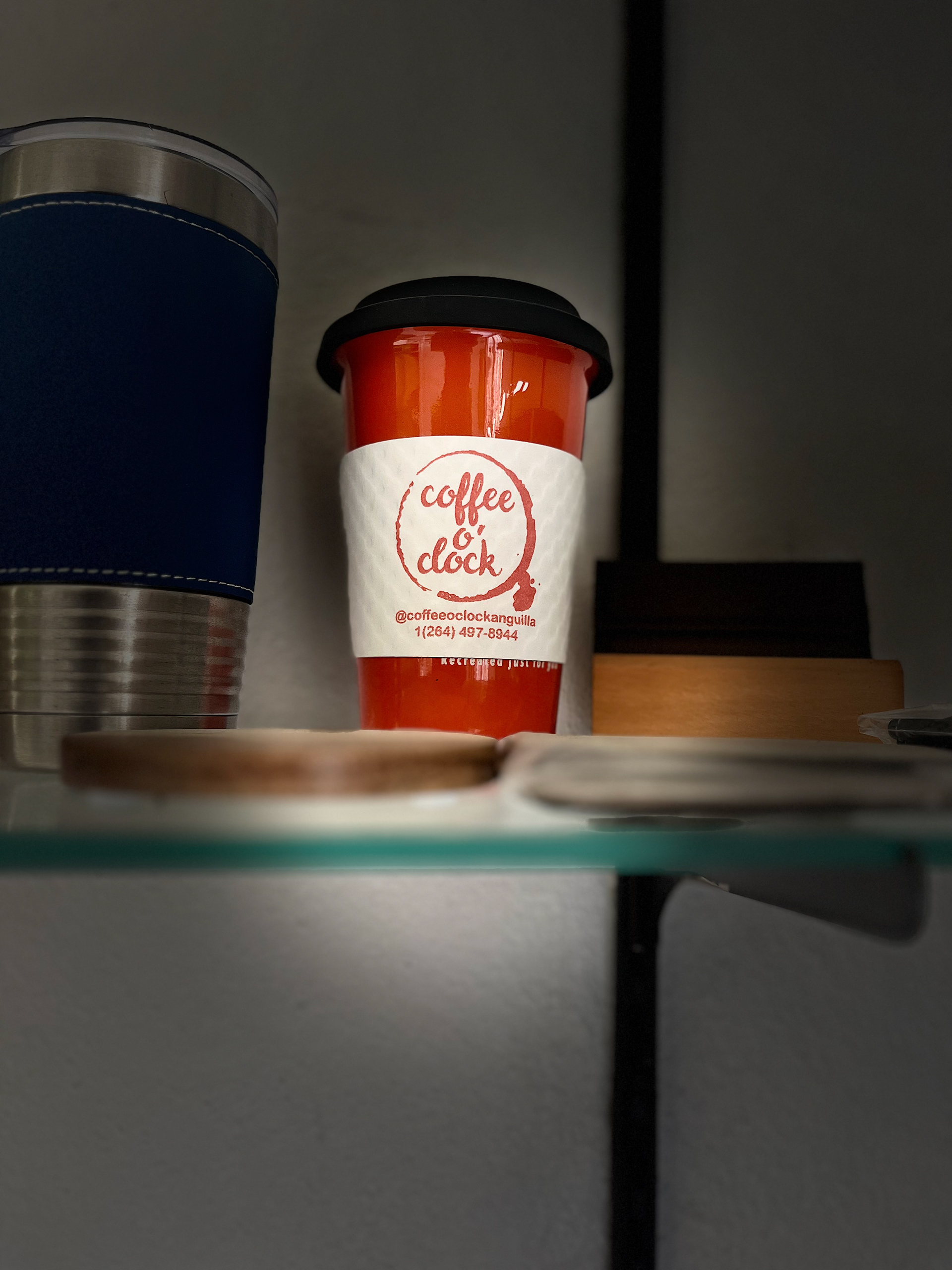 The Ceramic Latte Travel Mugs
We have a lot of fun creating the merchandise for the coffee shop. These are some Ceramic ( reusable) Latte Travel mug renders.
Some of the physical Ceramic Latte Travel Mugs branded via laser engraving. These mugs are sold at Coffee 'O Clock and whenever you get your coffee in them you get $1.00 off.
The Standing Table menus are made from both walnut and maple. The house the "coffee stained" menu with menu screws allowing easing change.
Orange is their colour, so we have branded in house coffee mugs to add to the aesthetic.
These self standing display tags are made from walnut. The dark wood and orange is a large part of the aesthetic.